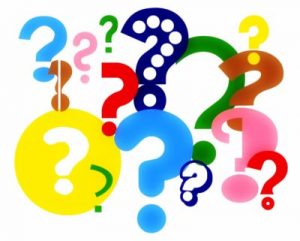 Many thanks to all who bought the quiz. You have helped raise a lot of money for BREMF. We had quite a few completed quizzes back, with several first-time entrants – thank you and congratulations for sticking with it.
Believe it or not, we had a four-way tie at the top, with 4 entries gaining full marks. In that situation we do a random double-blind draw, which works like this:
Entries are put into identical brown envelopes, which are sealed. So this year, there were 4 envelopes.
Each envelope is allocated a letter at random, the random element being the first 4 different letters drawn from a bag of Scrabble tiles. The relevant letter is written on each envelope.
2 copies of each letter (i.e. 2 Scrabble tiles per letter) are put in an opaque bag.
Bag and envelopes are taken to a neutral venue and one tile is drawn by someone with no connection to any of the entrants.
The letter is matched to the relevant envelope, which is then opened by the person who drew the tile.
The lucky winners were Jackie and Richard Whitehouse, of Redhill and they get the £30 Waitrose voucher. Our thanks to Simon Mathews for donating this.
The three runners-up were:
Nick Boston & Kevin Edwards, of Brighton
Joan MacGregor & Ian Denyer, of Brighton
Jane & Howell Richards, of Brighton
They will each receive a £10 Waitrose voucher, all three kindly donated by Mike & Jenny Clemens.
Other high-scoring entrants were
59     C & K Darwin, of Hove
58     Susan Chadwick, of Guildford and Hilary Ougham, of Brighton
50½  Susan Clough, of Brighton
50     Robert Mellor, of Brighton
49½  Jeff Wilson, of Cardiff
Also an honourable mention to Annie Farey, of Brighton for a determined effort on the Connections section.
Meanwhile, here are the answers. Look out for the next Quiz, which will appear during the BREMF Summer Season 2022. There will also be a Quiz during the Autumn 2022 season.
Part 1: Mixed bag – 1 mark per question.
Who are the occupants of 62 West Wallaby Street, Wigan? (Wallace & Gromit)
Where might you regularly see a Throbber? (eg. when starting up a computer – it's the whirly revolving thing)
Whom did Arlene Foster succeed as DUP leader? (Peter Robinson)
Which fictional character's forenames are Jules Amédée François? (Inspector Maigret)
The fossils Kairuku grebneffi and Kairuku Waitaki recently discovered in New Zealand are extinct species of which creature? (Penguin)
Which book's full title ends in '… to say nothing of the dog'? (Three Men in a Boat) Note the words 'ends in' – so those of you who found the comic SF novel 'How We found the Bishops Bird Stump at last– sorry – 'To Say nothing if the dog' is how its title starts!
TENS pens are used by some people for pain relief. For what does TENS stand? (Transcutaneous electrical nerve stimulation)
Goyahkla was born in the USA on June 16, 1829 but is better known under another name. Under what circumstances did his namesake make news in 2021? (Goyahkla is better known as Geronimo – the name of the alpaca put down after allegedly testing positive for bovine TB – no evidence of this disease was found post-mortem)
Prince Philip, Duke of Edinburgh, was born on 10 June 1921 on the island of Corfu. His birth certificate shows his birth date as 28 May 1921. Why the discrepancy? (Difference between the Julian and Gregorian calendars)
Which organisation, founded in the UK in 2015, has a name which can be translated into English as 'Spirit of Creation' or 'wonderful'? (Chineke! foundation and orchestras)
Where would you normally see Alexander's Band? (Between the two bows of a double rainbow)
Which magenta-coloured item returned to Britain for the first time in 143 years at a cost of $8.3 million? (British Guiana 1c magenta postage stamp, bought at auction by Stanley Gibbons – the world's rarest stamp.)
When a puggle grows up, what is it called? (Echidna, though the term is sometimes incorrectly used for a baby platypus; half a mark only if your only answer was an adult beagle/pug cross – after all, that remains a puggle.)
When is Star Wars Day? (May 4th)
Give either the Latin or the Greek word for the 'wand' typically carried by Mercury/Hermes in Classical mythology. (Caduceus/ Kerykion)
The new standard 'unleaded' petrol is now labelled E10. What was its previous designation? (E5) [Yes – some of you pointed out that the question was ambiguous and I've taken that into account in the marking.]
Z & W in birds are the equivalent to what in humans? (X &Y chromosomes)
Where would you normally expect to see a sequence of letters, spelling out a word, arranged in the order blue, red, yellow, blue, green, red? (Google logo).
In the version of the story told by a 12th century monk from Amalfi called John, which saint says (in Latin) to a weeping princess, 'What's a beautiful girl like you doing in a place like this?' (St George – quoted as saying 'Quid facis tu, puella tam pulchra, in isto loco indigno?'- literally 'What are you, such a beautiful girl, doing in this [appalling] unfitting place' when he asks why she's sitting on the muddy shore by a lake. Admittedly, however, John the Monk of Amalfi wasn't the world's greatest writer and the story plods a bit. Let's just say that neither conversation nor free-writing in Latin were his two strongest points).
The titles of two of the original Carry On films are commands other than 'Carry on'. Which are they? (Don't Lose Your Head & Follow that Camel)
Part 2: Myths and Legends. Identify the following – 1 mark per question
A fierce creature whose death after 2 years was mourned by the people of Gubbio. (A wolf which made a pact with St Francis)
Composer of a musical legend whose characters include Lucifer, Elsie and Prince Henry. (Sullivan – The Golden Legend, based on a poem by Longfellow)
The guardian of the rainbow bridge to the home of the Norse gods. (Heimdall)
The original location of the Lamassu. (If – most do in the UK – we take the Lamassu as being the colossal man/winged bull statues in the British Museum, the absolutely correct answer is Monumental gateway to the palace of Ashurnasirpal in Nineveh – 9th century BCE – but any Mesopotamian/Assyrian location was acceptable for half a mark)
The UK village allegedly named after the grave of a faithful hound mistakenly killed in 13th century by its royal master. (Beddgelert in Snowdonia – but it's probably named after a Celtic saint).
Winter brought about by pomegranate seeds. (The story of the abduction of Persephone in Greek mythology)
Birds whose young were believed to exist as molluscs. (Barnacle Geese)
A beautiful nymph who helped a Roman King to create a code of laws. (Egeria, adviser to Numa Pompilius, 2nd – legendary – king of Rome.)
The victim of a blind dart-thrower and the mistletoe. (Baldur, in Norse mythology)
The current location of the representations of two mythical shape-shifting Scottish creatures associated with lochs and rivers. (Forth & Clyde Canal/Falkirk – the giant water-horse statues of The Kelpies in Helix Park, Falkirk near Grangemouth)
Part 3: Connections. There are 3 marks per question – 1 for correctly identifying the connection and 2 for explaining all the elements.
Jesus, Mary & Joseph in Spain; a legendary palace on the Alph; a missing man in Cloisterham; Count Franz von Walsegg's commission. (Unfinished works – Gaudi cathedral La Sagrada Familia; Coleridge 'Kubla Khan' – famously interrupted by the arrival of 'a person from Porlock'; Dickens 'The Mystery of Edwin Drood'; Mozart 'Requiem').
Leopard head; Castle; Rose; Anchor – occasionally with a compass. (Hallmarks indicating the various UK Assay Offices – respectively London, Edinburgh, Sheffield and Birmingham, with the compass being added to the anchor to indicate a subsidiary of Birmingham Assay Office in Mumbai).
Retired 1814 from Mathematics faculty, University of Kazan; periodic table pre-1970; Sophoclean tragedy; unorthodox municipal pest control. (Subjects/titles of songs by Tom Lehrer – Lobachevsky [though the date is queried – as long as the answer was Lobachevsky, no problem] ; The Elements [written in about 1970 – see last line of song]; Oedipus Rex; Poisoning Pigeons in the Park).
Penguin; tern; ring; godmother. (All can be preceded by 'fairy')
The Mousetrap; The Murder at Haversham Manor; Pyramus & Thisbe; Nothing On. (All titles of 'plays within plays' – the play performed before Claudius & Gertrude at Hamlet's request is referred to by that name, though its 'real' title was 'The Murder of Gonzago'; the 'play that goes wrong' when performed by the Cornley Polytechnic Drama Society in the play of the same title; play performed by the 'rude mechanicals' in A Midsummer Night's Dream, based on the story in Ovid's 'Metamorphoses'; the play being performed in Michael Frayn's farce 'Noises Off').
A knot; a bear and piece of untidy wood; beakless and footless birds; possibly a variation on chalk figures found in Wiltshire and Berkshire – but in real life, probably referred to as 'grey'? (County symbols – Staffordshire knot; Bear & Ragged Staff of Warwickshire; Martlets of Sussex; White Horse of Kent;).
K. Rowling; Mary Ann Evans; Karen Blixen; Elizabeth Mackintosh. (All published works under male pseudonyms – respectively Robert Galbraith; George Eliot; Isak Dinesen; Elizabeth Mackintosh published crime novels under the pseudonym Josephine Tey, but published her play 'Richard of Bordeaux' under the pseudonym Gordon Daviot).
The lining of an eider duck nest; a small item on a bracelet; one of Morse's colleagues; a Shakespearean weaver. (Types of quark – down, charm, strange, bottom).
The goddess Artemis; a flying bull; golden rain; a swan. (All disguises adopted by Zeus/Jupiter to seduce females– respectively Callisto, Europa, Danae, Leda.) [For those of you who gave 'Leto' as the response instead of Callisto yes, Zeus seduced Leto, but the offspring were Apollo & Artemis. Callisto gave birth to a baby called 'Arktos' and both were transformed into bears and put in the sky as constellations. Arktos is the Greek for 'bear.']
An addition to a royal wardrobe; a musical ceremonial entrance in an Eastern European city; a Sussex fossil; the future Mrs Reginald Bunthorne. (Non-existent things – The Emperor's/King's New Clothes in the story by Hans Christian Andersen; the Great Gate of Kiev – never built to Hartmann's design as portrayed in Mussorgsky's 'Pictures at an Exhibition'; Piltdown Man – a hoax; nobody – see the end of 'Patience' by Gilbert & Sullivan)