Brighton Early Music's BREMF Live! is one of the pre-eminent mentoring and development schemes for young professional early music performers in the UK.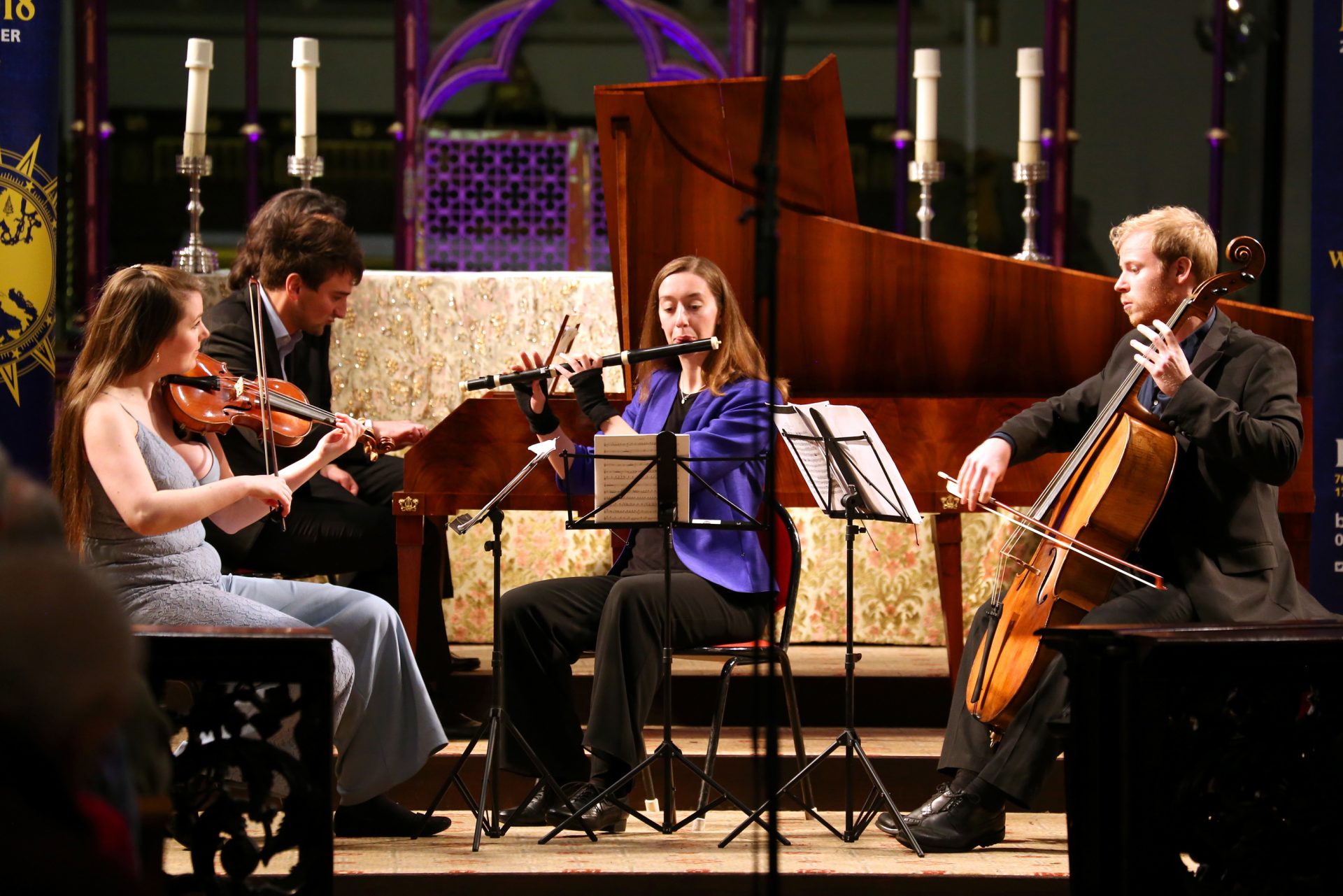 What we offer our musicians
Participants are supported throughout the year with advice, mentoring and training opportunities, as well as the chance to become involved in other festival projects. Because of the COVID-19 pandemic we won't be able to audition new applicants for BREMF Live! this year, but will be continuing to support existing young artists.
Check back for more opportunities later in 2020 or early 2021.
BREMF Live! 2019/2020 Participants
The history of BREMF Live!
Since 2007 BREMF Live! has supported almost 200 young musicians with training, mentoring and performance opportunities. The scheme runs from June – March and provides a year of support for participants including mentoring, training opportunities (including workshops on organisation, education, fundraising and programming), performance opportunities at Brighton Early Music Festival, and a day of workshops in Brighton & Hove primary schools.
Performance opportunities and dates vary depending on the specific project applied for, and are different for ensembles and singers.
BREMF Live! is led by Brighton Early Music Festival, working together with other partners to deliver an exciting range of training opportunities. Partners include:
Royal Academy of Music
Genesis Sixteen
Orchestra of the Age of Enlightenment
Brighton & Hove Music & Arts
"It has been a most valuable time for us and it really made our group move forward in many ways, which wouldn't have happened without BREMF Live"
BREMF Live! ensemble participant 2016-17