Events
Our 2019 Festival will feature 27 events over three weekends and will attract over 4,000 audience members. Despite many events selling out, concerts will always make a loss, which is the nature of the classical music world. Some larger orchestras plug this gap by offering their services to the commercial sector – think LSO and Star Wars! As a Festival, BREMF cannot create a commercial funding model in the same way and must seek other income to meet our shortfall such as fundraising from charitable trusts, Arts Council grants and of course, our generous individual donors.
BREMF has widened my musical knowledge and introduced me to previously unknown (by me) composers and performers. I hope it will be able to continue for many years to come as it does important work in our schools and community. Audience feedback BREMF 2018
Imaginatively programmed, top notch performers, very participative, lovely atmosphere for early music which is otherwise rather hard to find. Audience feedback BREMF 2018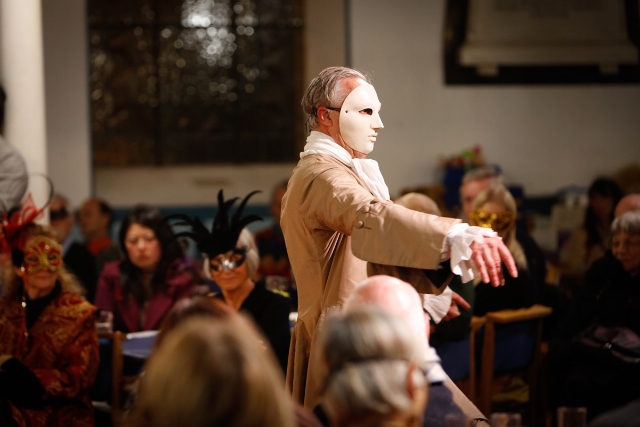 The Marriage of the Northern Star 2018
The Marriage of the Northern Star 2018
Education
BREMF is also keen to develop its outreach and community work and proposes to take our Feast of Fools project, an upbeat and exciting remake of the ancient medieval festival involving musicians, street dancers and schoolchildren, to the edges of Brighton & Hove in Rottingdean and Shoreham in order to build new audiences and enrich cultural provision in these areas. This builds on our current education activity which benefits over 1,000 schoolchildren each year.
A breathtaking concert came to St Marks Choir and the music was so moving and it really did touch my heart but the worst part was the band leaving. If I wasn't so lost in the music it would've had me in pieces and it really was the best time of year 6 in my opinion. Letter received from a Year 6 student after a classroom session by BREMF Live! ensemble Dramma per Musica, spring 2019
I enjoyed performing in the church because I was really nervous at first and I felt really happy by the end. My family were proud of me and I felt proud of myself. It felt like something special to play music in the church. Eleanor, student at Hill Park Special School on BREMF's Singing Across Europe education project, spring 2019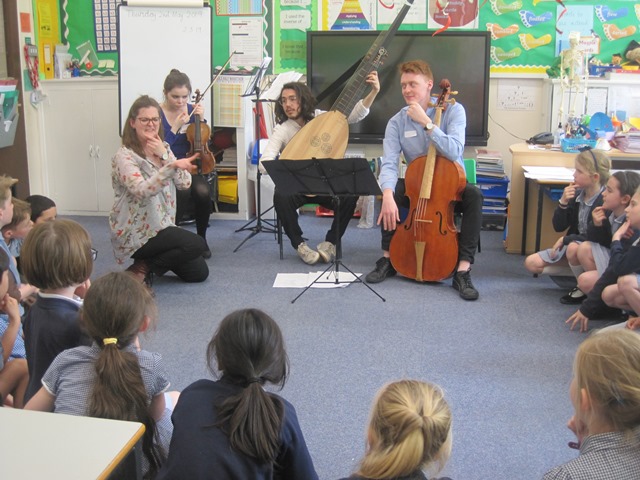 Figo at St Bernadette's 2018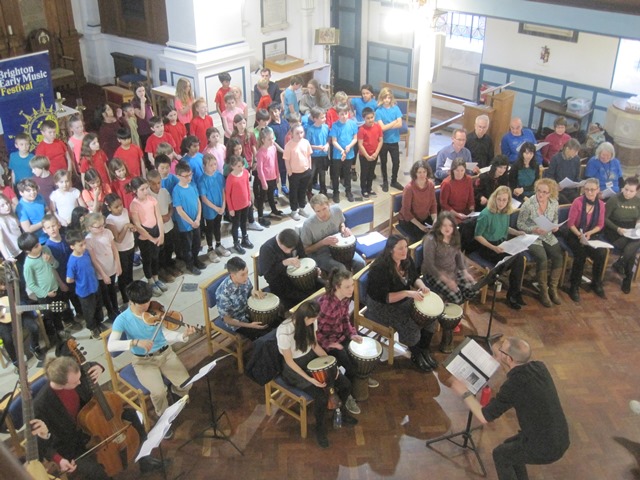 Singing Across Europe 2018
Young Artists
Key developments for the 2019 BREMF Live! Young Artist Scheme include an early opera training programme with performances on 8 and 9 February 2020. This will strengthen our existing work with young singers to impart vocal techniques and specialist skills of the period rarely taught in music conservatoires.
BREMF has helped us more than anything to understand how the business works and how to make ourselves an attractive product for promoters and audiences alike! BREMF Live! ensemble 2018
We've received fantastic advice and support from Deborah, and she has kindly supported various other applications for us, and having a recommendation from a highly respected professional has made our applications very strong. Playing at the festival itself was such an incredible experience - we played to three diverse audiences in different locations over two days and we absolutely loved exploring these different atmospheres and ways of communicating with people ... We are so grateful for the scheme and have hugely enjoyed all the different areas explored during our year on the scheme.BREMF Live! ensemble 2018
Watch previous BREMF Live! performances here
Venus and Adonis 2018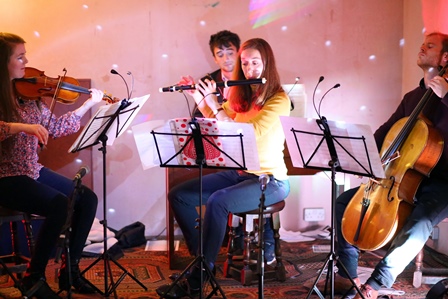 Pocket Sinfonia at BREMF Live! Clubnight 2018
Sponsorship options
Event Sponsor

Support a specific BREMF event by underwriting the shortfall or providing a contribution to costs

Education Sponsor

Support our work within local schools and open young minds to the joys of music
Support a range of other possibilities such as work with special schools and local community groups

Young Artist Sponsor

Support the next generation of young artists through our BREMF Live! Young Artist Scheme
Support us to provide specialist early vocal training to singers through our new Early Opera Training Programme and keep early opera alive!
Support specific young artists who have been through our BREMF Live! programme and who are returning to delight audiences. Watch their career develop and know that you have made a difference to their journey.
Examples of where your donation
might go
£3,000 could pay for the artist costs for a Festival concert
£1,000 could support travel and accommodation for an international ensemble to perform at the Festival
£500 could support a young artists' professional development workshop
£300 could support a single artist to perform at the Festival
We of course welcome sponsorship at all levels and are grateful for your generosity.
Pocket Sinfonia at BREMF Live! Showcase 2018
Venus and Adonis 2018