Probably because the June BREMF period was so short, fewer people bought the quiz and responded to the challenge, but it still raised well over £100 for BREMF – so thanks to all who donated, either for a copy of the quiz or to persuade the quiz seller to go away!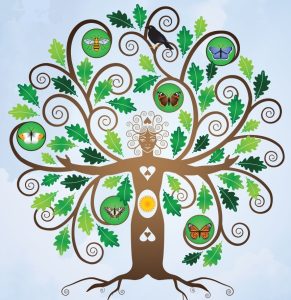 There were 5 good entries, all from regular entrants and attenders, and the overall winner was Hilary Ougham of Brighton (58½/60). Susan Chadwick of Guildford came second with 51/60. Congratulations to them; their prizes will be on their way to them shortly.
The other entrants, all with marks in the 40s, were, in alphabetical order, Joan McGregor & Ian Denyer, Frances Lindsay-Hills and the Whitehouse family. Well done to all.
Another quiz will be available in October, both on line and at concerts, again in return for a donation of at least £1 to BREMF funds. We're looking for kind people to sponsor the printing and the prizes for October and beyond, so please contact cathy@bremf.org.uk if you're interested in helping out in this way rather than by buying a quiz and entering. Sponsorship of the printing and the prizes means that all money raised from the quiz can go to BREMF.  The printing will cost no more than £15 and the prizes between them no more than £40.
BREMF MIDSUMMER QUIZ 2022 ANSWERS
Section A: Mixed Bag (1 mark per question)
Who resigned as Commissioner of the Metropolitan Police in April 2022? (Cressida Dick)
Where would you find an epicanthic (or epicanthal) fold? (In the upper eyelid in certain groups of humans – notably but not always those of Far Eastern origin).
And what is a Scottish Fold? (A breed of domestic cat)
What was accomplished on 4th May 1954 in Oxford with the help of two Christophers? (Roger Bannister broke the 4-minute mile barrier with Christopher Chataway and Chris Brasher acting as pacemakers).
How many chemical elements are named after the same Scandinavian village? (4 – Yttrium, Ytterbium, Terbium and Erbium – all named after the village of Ytterby in Sweden)
What is the profession of fictional ailurophile Pat Clifton? (Postman)
What did the ancient Egyptians store in canopic jars? (Internal organs of mummies)
What instrument did George Formby play? (Banjo-ukulele or banjolele; although he learned to play the ukulele, the instrument he actually used in his stage act and films wasn't a ukulele….)
The suffix 'gate', used in street names in the UK, has different meanings between towns in the north of England and those in the South. What's the difference? (North = 'street' or 'road' from the Old Norse 'gata'; in the South, it indicates a gate in a town wall.)
Which former NASA Administrator left for a distant destination in December 2021? (James Webb – telescope named after him launched)
In the monotremes (= platypus and all species of echidna) females lack a uterus and vagina, but both sexes also lack teeth and what other major organ usually found in mammals? (stomach)
Where is the Lut Desert? (Iran)
In April 2022, what became the new price of a First class stamp for a normal letter? (95p)
Fish and Shellfish of the Middle Atlantic coast, The Sea Around Us and The Edge of the Sea are early works by which environmental campaigner who died in 1964? (Rachel Carson, author of 'Silent Spring').
In what way will steam trains disappear from UK roads in 2022 and 2023? (Change in the warning sign for a level crossing with no barrier – steam train to be replaced with depiction of a modern train and a gate by the side of the track)
Which fictional police officer has a colleague called Glen[n] Branson? (Roy Grace, created by Peter James)
Italian restaurateur Ado Campeol died during 2021. What dessert item did the Italian media regard as having been invented in his restaurant in 1969? (Tiramisu)
Definitions of what word can include a skin blemish, a large breakwater and a scientific unit? (Mole)
How is a Handler linked to something reminiscent of a citrus fruit? (Daniel Handler writes YA fiction under the name Lemony Snicket)
Which Shakespeare play contains the largest number of characters who appear as ghosts? (Richard III)
Section B: Below are cryptic clues to musical works. Please give title and composer in each case  (1 mark per completely correct answer)
Lear character on Glastonbury Tor or the Aventine. (The Fool on the Hill – McCartney)
Mr Gargery joins the church choir. (The Harmonious Blacksmith – Handel)
It gives you the Wilis. (Giselle – Adolphe Adam)
Royalty and Quicksilver unite in ecstatic Czech composition. (Bohemian Rhapsody – Queen/Mercury)
Bombus departing from Gatwick? (Flight of the Bumble Bee – Rimsky-Korsakov)
Alan Measles joins the collection at Newby Hall to dine al fresco. (The Teddy-Bears' Picnic – Music by John Walter Bratton, lyrics by Jimmy Kennedy.
Female swallowtail, small copper or brimstone. (Madame Butterfly – Puccini)
Where to find Trumpeters, Whoopers and an ugly duckling? (Swan Lake – Tchaikovsky)
77×3 between Japan and California. (Pacific 231 – Honegger)
A 60-second item on Strictly? ('Minute' Waltz/Waltz in D-flat major, Op. 64, No. 1 – Chopin)
Section C: Connections. 3 marks per question – 1 for correctly identifying the connection and 2 for explaining all the elements. 
Otorhinolaryngology departments, briefly; fast-flying bird; in part, people who might live near the Ness of Brodgar: reforming a singular area of Glasgow (Characters in Lord of the Rings -ENTs; Peregrine [Took – alias Pippin]; Orcs [Orcadians, abbreviated]; Balrog [anagram of Gorbals, minus the s].
Bottom half of a hexagon containing two humps; isosceles triangle on flat edge; circle inside a square, all crossed out; circle crossed out. (International garment care symbols – machine washable; can be bleached; do not tumble-dry; do not dry-clean).
Mollusc meets cetacean; passengers allowed in Quidditch team?; message to Caesar – 'beware of the Infant'?; soggy theropod? ] (Julia Donaldson stories – The Snail & the Whale; Room on the Broom; Cave Baby; Tyrannosaurus Drip)
Tent; beagle; ridge; trait. (Adding the prefix 'por' creates another noun – portent, porbeagle [a species of small shark], porridge; portrait.)
Baby birds still have to break free; a very mobile home; e.g. Caernarvon or Lewes; garden ornament. (Movements in 'Pictures at an Exhibition' – Unhatched Chicks; Hut on Fowl's Legs; The Old Castle; Gnome)
Roman goddess of war; cupbearer of the gods awaiting promotion or maturity; strange or unusual occupations; the original cynic. (Fictional clubs – Bellona; Junior Ganymede; Queer Trades; Diogenes – featured respectively in works by Dorothy L Sayers, P.G. Wodehouse; G.K. Chesterton; Conan Doyle)
Home of Physics in Cambridge; Yalta Feb 1945 or e.g. Labour in late September or early October; a railway station; celebration – perhaps in Durham? (Fruit varieties – Cavendish banana; Conference pear; Victoria plum; Gala apple)
Carrie; Cumming; J. W. Wells of St Mary Axe; a leguminous flowering plant. ('Diary of a Nobody' – Mrs Pooter; one of Charles Pooter's friends – with Gowing, another friend, the subject of a recurring joke based on their names; George Grossmith, one of the book's authors, who played that role in the first production of 'The Sorcere'r; Lupin – Charles and Carrie Pooter's son)
To travel on water – perhaps in competition – and caviar; a piece of headgear and a possibly 'vulnerable' antelope; emitted a mournful sound and one position in a confrontation; a stimulus for an actor and an orderly arrangement of people. (All pairs of homophones – row and roe; topee [= pith helmet, sometimes spelt topi] and topi – an East African antelope with several species, vulnerable globally but with varying population sizes in different countries; sighed and side; cue and queue)
A metropolitan borough in the Midlands; a posthumous Nobel Prize winner; an island in the Outer Hebrides; an affectionate name for a long-running television series. (Named storms 2022 – Dudley; [Rosalind] Franklin –nominated but not yet ratified; Barra; Corrie.)